.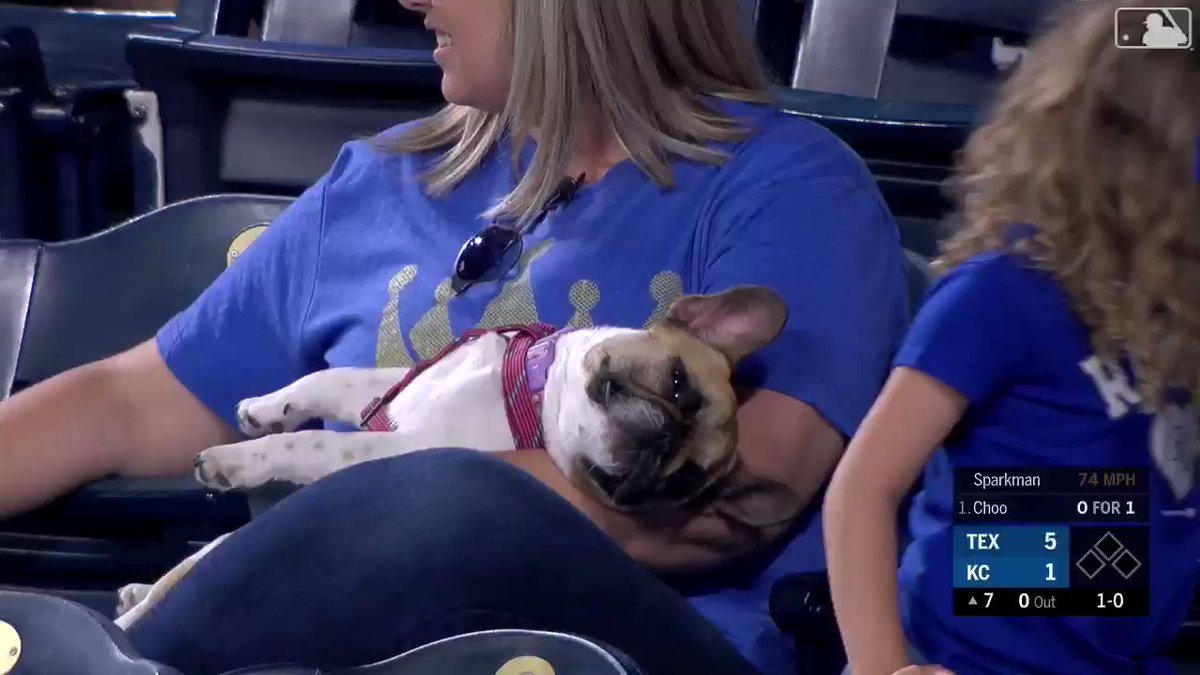 This good doggo's had a ruff week.
Replies
Replying to @Cut4

Well, it is a Royals-Rangers game after all.

Replying to @Cut4

Best dogs 🐶

Replying to @Cut4

Good to hear Puggie getting a mention on TV, @CJNitkowski. Used Dog does the same thing.

Could be 1 of 3 things
1. Tired and wants to take a nap but the ball park is too loud
2. Sees his/her team is getting beat and is just done
3. Knows he/she is being watched and is trying to earn a treat from the owner

Maybe all 3 at different points in the video? 🤔😂

Replying to @Cut4

He's just pissed he has had to watch the royals all week

Replying to @Cut4 @gtconway3d

I know I'll get skewered for saying this, but at what point did people start bringing dogs to baseball games?