.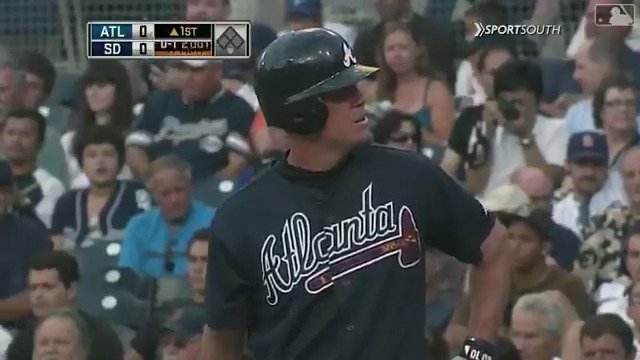 You're gonna want to listen to this Chipper Jones story. 😂😂😂
Replies
Replying to @MLB

U were right 😂😂😂

Replying to @MLB

Yes it is. Thanks for replying btw!!! Wow

Replying to @MLB

Chipper looking back like "you got any more tips there skip"

Replying to @MLB

Fun Chipper facts: His first wife left him when she found out he had an 18 month old kid with a hooters waitress he was seeing. They later got married. When they split up, he married a playboy model. Quality guy.

Replying to @MLB

A hall of fame player admits to letting a broadcaster dictate an at bat but there are some parents who don't think their own sons here them or react to what they say from the stands.

Replying to @jimmyalonzo10 @Lax_kid8

But baseball announcing sometimes has to fill time like this. I enjoy the occasional break from commentary. Skip Caray mastered this and it was why so many people liked him.

Replying to @MLB

Chipper Jones was a dick

Replying to @AlbiesHOF @MLB

He was a dick and a bad person. No one is weeping. It is what it is.

Replying to @AlbiesHOF @MLB

No chief. Your team same # titles as mine and ours is sure as hell not from way back in 1995. Braves aside from Maddux = red neck players like Jones and John Rocker. Keep thinking that tho my team is a helluva doing a lot better than yours. 😘 chop on!!!