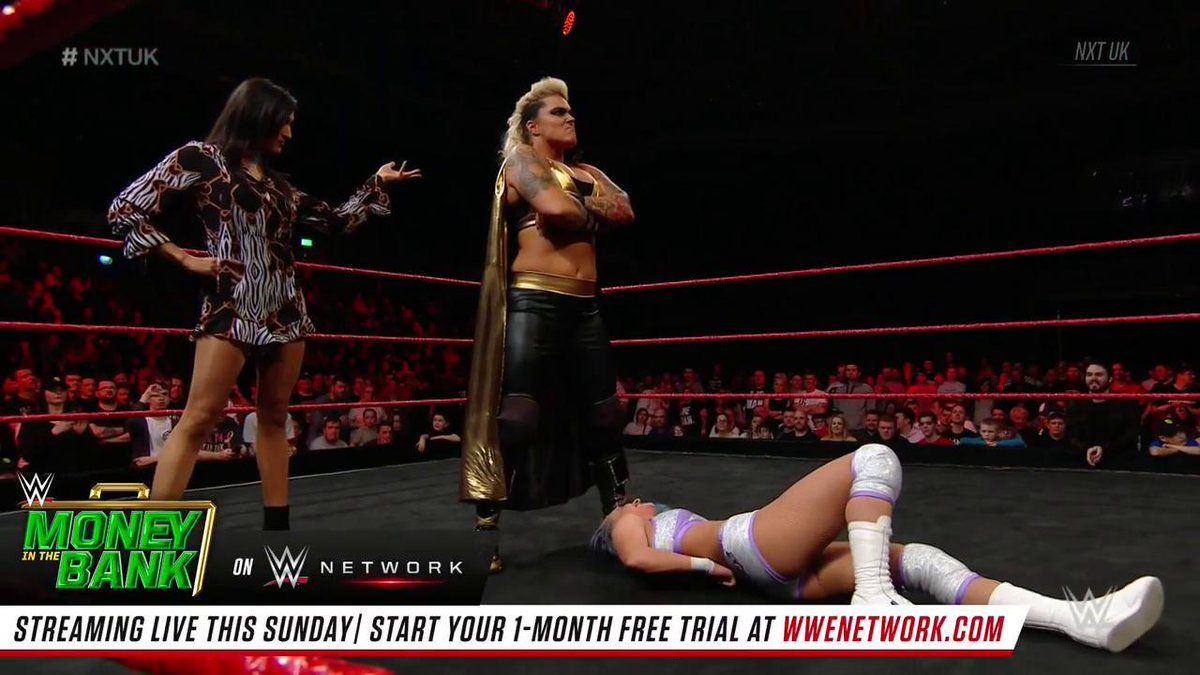 What could an @JinnyCouture & @Jazzy_Gabert alliance mean for the #NXTUK Women's Division?
Replies
.I'll tell you exactly what this means ! Anyone & I mean ANYONE that gets in @Jazzy_Gabert & @JinnyCouture 's way has two options : Bandages or running shoes !

I'll answer that. It means. . . . . . THEE END!!! you all better Fear Jazzy! She takes sh*t from no one, and if anyone tries screwing her, THEIR DONE!!! #WalkingAlphaArmageddon #BeAlpha

YAS!! Go for the Tag Team TITLES! @WWE

Finally!!!! One step closer to @Jazzy_Gabert vs. @NiaJaxWWE I've been wanting to see since the Mae Young Classic!!!