.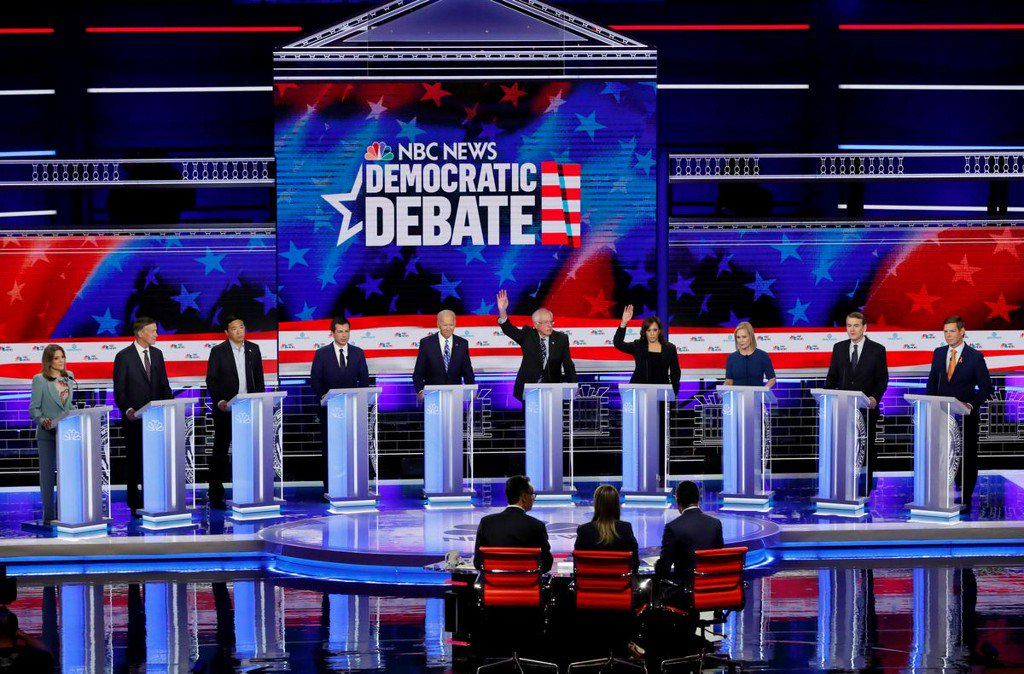 As U.S. debt, deficits mount, presidential candidates sweep them under the rug http://www.reuters.com/article/us-usa-election-debt-analysis-idUSKCN1U715D?utm_campaign=trueAnthem:+Trending+Content&utm_content=5d28d0ab8e73cc0001647ddf&utm_medium=trueAnthem&utm_source=twitter 
Replies
Replying to @Reuters

We are tired of cleaning up after the GOP trashes our economy. Time to set our priorities so we can lead and not follow.

Replying to @Reuters

Id rather they talk about 3 decades of tax cuts for the wealthy before they talk deficits

Replying to @radicalrenter @Reuters

We're paying for 30 year of GOP conning people into thinking all tax increases are bad. Wait till they go after Social Security. @senatemajldr is chomping at the bit. Same with Medicare. Give to the rich, take from everyone else. A trillion dollar a yr deficit isn't sustainable.

Replying to @Reuters

Not #Yang.
His entire campaign is geared around stimulating our economical and social infrastructure.... with a sound POA that will walk us through the 4th Industial Revolution that we currently find ourselves in.
#TrickleUp

Replying to @Reuters

Nonesense, debt doesn't matter when you'll be dead by the time its a problem.

Replying to @Reuters

How about confronting the GOP which single-handedly created that debt with their tax bill?

Replying to @Reuters

Just print more money? Free shit for everyone

Replying to @Reuters

Also, tax the rich and you can pay off some debt. Also, we have our own sovereign currency, so we will NEVER default.

Debt-mongering is pure politics, a red herring to cover for record low corporate tax rates.

Replying to @Reuters

Hmmm...how about placing the blame on the administration who are the problem not the Democrats trying to repair it.

Replying to @Reuters

Because it's not anything Trump did. It's only been the interest from Obama's Administration. Trump has yet to spend more than $1.3 Trillion, and that was already ours. Plus it'll take more than 50% of EVERYONE'S checks to even glare at #MedicareForAll #MAGA2020

Replying to @Reuters

That's because their proposals would add two or three trillion a year to the debt.

Replying to @Reuters

that's dumb - i'd be using those #'s as a club to beat the republican party into obsolescence forever.

Replying to @Reuters

The tin hat dems believe that we live in Gene Roddenberry's Star Trek universe, where there is NO money & EVERYTHING is FREE...
We NEED politicians in both parties grounded in reality!!!

Replying to @Reuters

Bush43 and Trump decided to increase the deficit by trillions.
That's how we know deficits aren't material.

Replying to @Reuters

Lol. There are so many problems created by this administration, it's almost impossible to include them all at one time.