.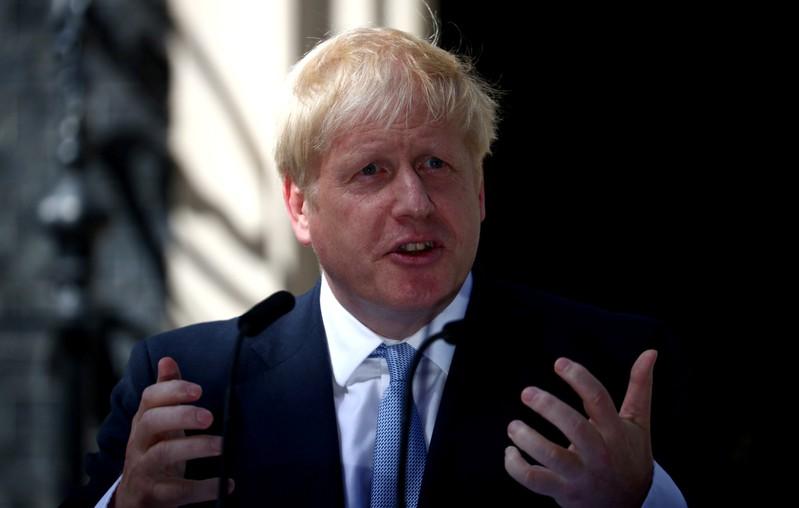 British PM Johnson says opponents of Brexit are 'collaborating' with EU https://www.reuters.com/article/us-britain-eu-johnson-brexit-idUSKCN1V414P?utm_campaign=trueAnthem:+Trending+Content&utm_content=5d5410926f0c9700014b2399&utm_medium=trueAnthem&utm_source=twitter 
Replies
Replying to @Reuters

Johnson is collaborating with Putin and Trump. Forces of evil.

Replying to @Reuters

He talks as if the EU is Britain's enemy, rather than a club of which it is a member.

Replying to @pvharrington @Reuters

I find it amazing that people like you say things like that, and try to position the EU as the 'good guy' in all this. At the very start of this process @guyverhofstadt stood up in EU parliament & stated "we will not allow the UK to be more successful outside of the EU". Friends?

Replying to @Reuters

Traitors, collaborators, quislings? That's half the population he us meant to represent.Hate speech,he will get someone harmed

Replying to @Reuters

A total Trump clone. If the facts don't work out, just make crap up.

Replying to @Reuters

That's a good thing Boris

Replying to @Reuters

Well I certainly am 100% behind & backing the EU they can count me in!

Replying to @Reuters

He is only saying what we have all known for the past three years, LibDems and Labour along with Tory Remoaners have been visiting Brussel in attempts to undermine the UK negotiators from day one, they need locking up for undermining democracy, Boris needs to clean the swamp.

Replying to @Reuters

There is no quick way to Brexit without putting the UK in total recession. This takes year to build trade and jobs that are independent.

Replying to @Reuters

Playing poker when you do not have a strong hand is always risky ... You can loose everything @BorisJohnson

Replying to @Reuters

As if the people who voted for that empty shell couldn't see that coming.

Replying to @Reuters

You mean the swamp is collaborating with EU what a shock!! 🙄

Replying to @Reuters

So now we're collaborators for trying to save ourselves from a gang of xenophobes and disaster capitalists?

Replying to @Reuters

Nasty pig. I hope karma kicks his arse.